Biomedical Repair Depot / Hospital Services
Annual Equipment Testing is Required to Ensure Patient Safety
10 Percent Discount for New Customers
Please contact us to learn more.

Types
Patient Monitoring
Telementry
Flat Panel Displays
Infusion
Anesthesia
Fetal Monitoring
Ultrasound
OEM's
Philips
GE
NDS
Spacelabs
Welch Allyn
Datascope
Datex Ohmeda
Baxter
Hospira
Smiths
Abbott
B. Braun
Sony
Mindray
Tyco
Programs
Loaner Available
Component Level Electronic Repair
No-Charge Evaluation
Testing and Quality Control Documentation
Same Day Pickup Available in Certain Areas
No Freight Charges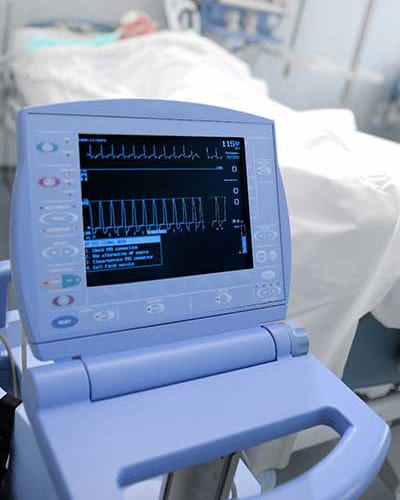 Medical Equipment Repair FAQ:
What is medical equipment repair?
Medical equipment repair involves the assessment, troubleshooting, and refurbishment of various medical devices used in healthcare facilities, such as surgical instruments, and patient monitors.
Why is medical equipment repair important for medical facilities?
Medical equipment repair ensures that the devices used in healthcare facilities are functioning properly, accurately, and safely. Regular servicing helps prevent equipment malfunctions, extends the device's lifespan, and maintains optimal patient care.
How often should medical equipment be repaired?
The frequency of medical equipment repair varies depending on the device, its usage, and manufacturers' recommendations. However, routine inspections and preventative maintenance are generally recommended at least once a year, or as advised by the manufacturer.
What are the signs that medical equipment needs repair?
Some common signs that medical equipment requires repair include abnormal noises or vibrations, inaccurate readings or measurements, frequent error messages, or unexpected shutdowns. If any of these symptoms occur, it is essential to schedule a repair promptly.
Can I attempt to repair medical equipment in-house?
Unless your facility has trained biomedical technicians, it is strongly advised not to attempt repairing medical equipment in-house. Medical devices are complex and delicate, and improper repairs may cause further damage and compromise patient safety.
How can I find a reliable medical equipment repair service provider?
To find a reputable medical equipment repair service, consider factors such as their experience, certifications, references, and prompt response time. It is also essential to choose a provider that specializes in repairing the specific type of equipment you need servicing.
How long does the average medical equipment repair take?
The time required for medical equipment repair can vary depending on the complexity of the issue and the availability of replacement parts. Smaller repairs may be completed within a few hours or days, while more extensive repairs could take weeks.
Do I need backup equipment during the repair process?
Having backup equipment is crucial for maintaining uninterrupted patient care during the repair process. It is wise to have contingency plans in place and consider leasing or borrowing backup devices from trusted sources or medical equipment rental companies.
Is medical equipment repair covered under warranty?
Most medical equipment comes with a manufacturer's warranty that covers repairs for a specific period. However, warranties typically exclude repairs necessitated by user error or unauthorized servicing. It's important to review the warranty terms and conditions before seeking repair services.
How can I prevent future equipment breakdowns?
To minimize the risk of equipment breakdowns, regular maintenance, adherence to manufacturer guidelines, and staff training on equipment operation are essential. Additionally, implementing a comprehensive asset management system can help track maintenance schedules and ensure timely repairs.
On Site Services / Physician & Ambulatory Surgery Centers
USMS proudly offers on site electrical equipment safety testing, preventative maintenance, and minor repairs.
These electrical safety tests are provided annually or semiannually depending on the accredited requirement and or general medical equipment testing guidelines.
Items
Tables
EKG's
Lights
Monitors
Sterilizers
Scales
Microscopes
Programs
Our trained technician tests, labels, and logs your equipment into our database.
An Equipment Maintenance Certificate is provided for each piece of equipment tested. PDF-SAMPLE 12 MONTHS
Minor repairs can be performed on site, more extensive repairs will be sent to the USMS Biomedical Depot.
We offer flexible scheduling, pricing and payment options.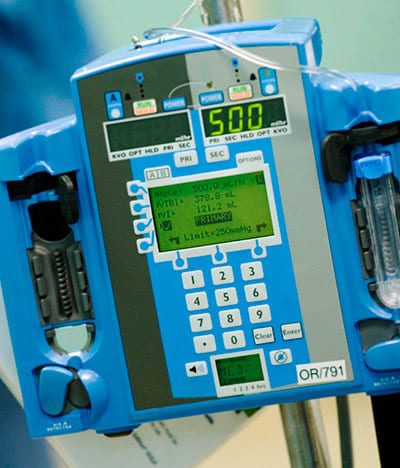 USMS Provides Services To: